Nikkei: Less expensive Switch model due out this fall
'Next-generation Switch' development will reportedly follow.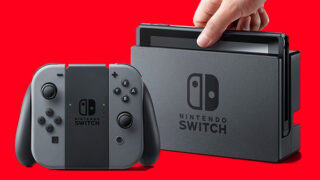 Nintendo will release a less expensive Switch model this fall, according to a Nikkei report.
The less expensive model is reportedly designed for portable use, but still dockable and playable on television sets.
Development on a "next-generation device that is a full model change of the current hardware" will reportedly follow the less expensive model. While Nintendo is said to be trying out various things—including operability and video expression improvements, operating system changes, and so on—development is currently in a state where "it is not clear who will lead the creation of the concept," according to one developer.
The Nikkei report follows a Wall Street Journal report from March, which claimed more powerful and less expensive Switch models were planned for release as early as this summer.
In related news, the same Nikkei report notes that the "Quality of Life" project launched by late Nintendo president Satoru Iwata has ceased development. A prototype of a device meant to improve sleep quality was reportedly in the works and nearing completion, but was dropped just as it was about to see the light of day. While some within the company have expressed their desire to revive development, a Nintendo official confirmed that the reason for its cancellation is that it was not "a Nintendo-esque product."
Thanks, Ninten-Switch.com and Hachima Kikou.