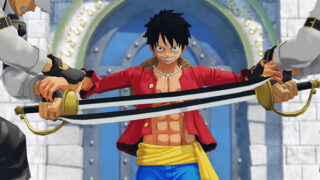 Bandai Namco has released a new trailer for One Piece: World Seeker featuring the game's opening cinematic.
The story of the open-world One Piece game begins when when the Straw Hat Crew pick up on a rumor about a huge treasure. But when this turns out to be a deception to cover a shady conspiracy, it develops into a new adventure on Prison Island.
One Piece: World Seeker is due out for PlayStation 4 on March 14 in Japan, and for PlayStation 4, Xbox One, and PC on March 15 in the Americas and Europe.
Watch the trailer below.