Dragon Quest XI S introduces Japanese voice actors for the protagonist, King Carnelian, Hendrik, and more
14 new character voices confirmed.
Square Enix introduced several more of the Japanese voice cast for Dragon Quest XI: Echoes of an Elusive Age S during a "Dragon Quest XI S Channel: Cast Announcement Feature #1" live stream today.
Find the full list of newly revealed voice actors below:
Protagonist (voiced by Mitsuki Saiga)
King Carnelian (voiced by Sugou Takayuki)
Hendrik (voiced by Rikiya Koyama)
Jasper (voiced by Takahiro Sakurai)
Amber (voiced by Mami Koyama)
Chalky (voiced by Kenichi Ogata)
Prince Faris (voiced by Nobunaga Shimazaki)
Kainui (voiced by Yuichi Nakamura)
Michelle (voiced by Ai Kayano)
Atsuko (voiced by Emiri Katou)
Atsuo (voiced by Emiri Katou)
Miko (voiced by Toa Yukinari)
Queen Frysabel (voiced by Yui Horie)
Krystalinda (voiced by Miyuki Sawashiro)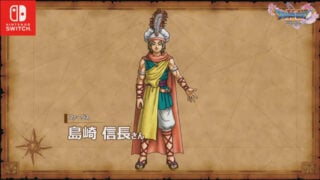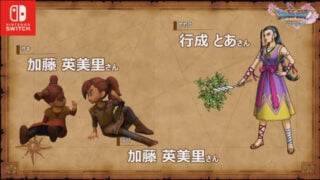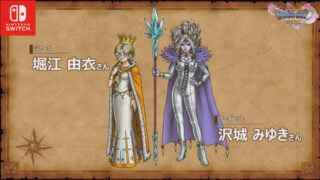 Previously revealed voice actors include:
Erik (voiced by Kouki Uchiyama)
Veronica (voiced by Maaya Uchida)
Serena (voiced by Sora Amamiya)
Sylvando (voiced by Masaya Onosaka)
Rab (voiced by Mugihito)
Jade (voiced by Ami Koshimizu)
Gemma (voiced by Ayako Kawasumi)
Vince (voiced by Tomokazu Sugita)
Mia (voiced by Inori Minase)
In addition to the new voice actors, Dragon Quest series creator Yuji Horii revealed that Dragon Quest XI S will feature additional scenario(s). Details are unknown, but it will not be a post-game story.
Dragon Quest XI: Echoes of an Elusive Age S is due out for Switch in 2019 in Japan. Dragon Quest XI: Echoes of an Elusive Age is available now worldwide for PlayStation 4 and PC, as well as for 3DS in Japan.
Watch the full live stream archive below.