The Lost Child, Penny-Punching Princess, and The Longest 5 Minutes PS Vita physical editions launch March 19, 2019 in North America
NIS America's final three PS Vita titles.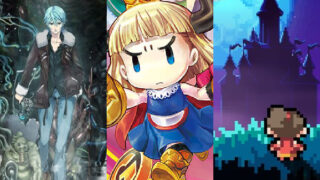 NIS America will release The Lost Child, Penny-Punching Princess, and The Longest 5 Minutes physically in North America on March 19, 2019 as its last three titles for the platform, the company announced. Each title will cost $29.99.
All three titles are available now digitally.
When asked about a European release, an NIS America representative told Gematsu, "We have nothing to comment at this time." Update 2:43 p.m.: NIS America has clarified, "A European release is being looked at, but we have no comments regarding this right now."
Here is an overview of each game, via NIS America:
The Lost Child

In a calamitous war between angels and demons threatening the mortal realm, where does an occult journalist come in? The "Chosen One," Hayato Ibuki, along with the angel Lua and the 100-plus Astrals under his command, must save humanity from the clutches of Cthulhu!

Penny-Punching Princess

It's not only money that does all the talking—fists also make for a good negotiator! Punch, trap, and bribe your way to victory as the titular Princess, and find out how money came to be king in this domain!

The Longest 5 Minutes

A hero stands before the Overlord, the origin of all evil, until suddenly he loses memories of his adventure: his hometown, his allies, even the very reason for facing the Overlord himself. Will he be able to regain these invaluable memories?