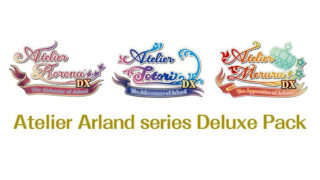 Koei Tecmo will release the Atelier Arland Series Deluxe Pack for PlayStation 4, Switch, and PC digitally on December 4 in North America and Europe, the company announced.
The Atelier Arland Series Deluxe Pack includes all three titles from the Arland trilogy—Atelier Rorona: The Alchemists of Arland DX, Atelier Totori: The Adventurer of Arland DX, and Atelier Meruru: The Apprentice of Arland DX—along with many of their previously released downloadable content. The titles will be available both individually or as a discounted package.
Visit the official website here: North America / Europe.