Kamiko developer announces action adventure game Transiruby for Switch
Become a cyborg and collect DNA on the ruined planet Noah.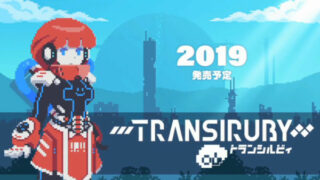 The next brand new title from Kamiko and Fairune developer Skipmore is Transiruby for Switch, publisher Flyhigh Works announced. It will launch via the Nintendo eShop in 2019.
In Transiruby, players become the cyborg girl Siruby. The story follows her as she collects the DNA of the living things on the ruined planed Noah. Gameplay is a mix of Kamiko-like action and Fairune-like puzzle solving. It is an exploration-style adventure game where you can expand the range of what you can do by acquiring items. You can also freeze enemies to use them as stepping stones.
Transiruby will be playable at Tokyo Game Show 2018, which runs from September 19 to 23.
Watch the announcement trailer below (from 55:45 to 57:07).
https://www.youtube.com/watch?v=yFbE-HLAKDg