Free Inazuma Eleven for Nintendo 3DS tops 200,000 downloads in 10 days in Japan
Secure your free download while you can.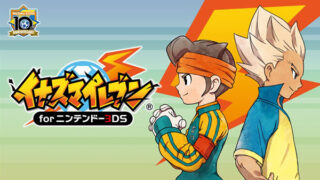 On July 20, Level-5 released Inazuma Eleven for Nintendo 3DS as a free download in Japan. Today, 10 days later, the company announced that it has topped 200,000 downloads.
Despite being released for 3DS in February 2014, this was the first time the original Inazuma Eleven was released as a standalone title for 3DS in Japan. Previously, the game was only playable on 3DS via the Inazuma Eleven 1-2-3!! The Legend of Mamoru Endou collection.
While Inazuma Eleven for Nintendo 3DS will only be available as a free download for a limited time in Japan, Level-5 has yet to announce an end date.
The latest entry in the Inazuma Eleven series, Inazuma Eleven Ares, is due out for PlayStation 4, Switch, iOS, and Android this fall in Japan.