World of Demons gameplay trailer
Latest look at the Platinum Games smartphone title.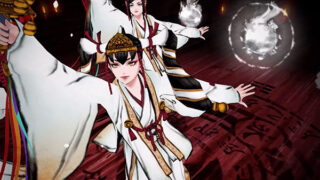 PlatinumGames has released a new gameplay trailer for World of Demons, its April-announced samurai action game for smartphones under publisher DeNA.
Here is a brief overview of the game, via DeNA:
World of Demons takes place in a fantastical interpretation of medieval Japan in which the demonic Oni have taken over the human world. The previously docile Yokai, monsters from Japanese folklore, have been corrupted by the Oni and have begun attacking humans as well. Only brave Samurai dare to stand up to the threat of the Oni.
World of Demons is due out for iOS and Android devices this summer.
Watch the trailer below.