Phantasy Star Online 2 for PS Vita tops 1.5 million downloads
Commemoration campaign to be held this month.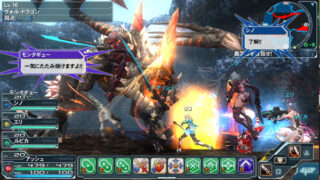 Total downloads for the PS Vita version of Phantasy Star Online 2 have topped 1.5 million, Sega announced.
To celebrate the milestone, Sega is hosting a "PS Vita Version 1.5 Million Download Commemoration Campaign" starting late January. Details, including the content of the campaign and its official dates, will be announced at a later date on the Phantasy Star Online 2 Players Site.
Phantasy Star Online 2 first launched for PC in July 2012, followed by PS Vita in February 2013, and PlayStation 4 in April 2016. The latest episode, "Episode 5," began on July 26, 2017.