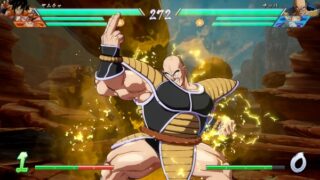 Bandai Namco has released the official Nappa gameplay trailer for Dragon Ball FighterZ.
Nappa is a heavy-type character who uses the Saibamen to attack. The Saibamen can also be used to gain time to charge energy or prepare a combo.
Dragon Ball FighterZ will launch for PlayStation 4, Xbox One, and PC on January 26 in the Americas and Europe, and February 1 in Japan.
Watch the trailer below.