Gravity Rush 2 online services to end on January 19
Get your Dusty Tokens and rewards while you can.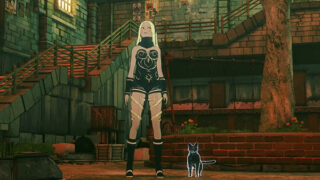 Sony Interactive Entertainment Japan Asia will end online services for Gravity Rush 2 on January 18, 2018 at 9:00 p.m. PT / January 19 at 12:00 a.m. ET / 6:00 a.m. UK / 14:00 JST, the company announced.
The following features will be inaccessible following the service termination:
Sending and receiving Challenges
Viewing the rankings
Sending and receiving Treasure Hunts
Sending, receiving, and reviewing Photo Ghosts
Obtaining Dusty Tokens, as well as its rewards
From today until service ends, Sony has implemented a "Dusty Token Acquisition Increase Event," which will increase the amount of Dusty Tokens you can obtain by playing online, allowing you to obtain the costumes, Talismans, and other rewards that will no longer be available when service ends.
Gravity Rush 2 launched for PlayStation 4 on January 18 in Europe, January 19 in Japan, and January 20 in the Americas and United Kingdom.