Naruto x Boruto: Borutage official website opened
The "fortress action ninja battle" smartphone game.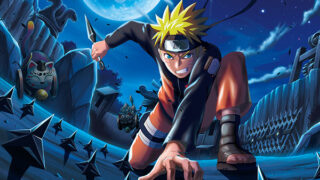 Bandai Namco has opened the official website for Naruto x Boruto: Borutage, its newly announced "fortress action ninja battle" game for iOS and Android.
The game will feature characters from both the Naruto Shippuden and Boruto: Naruto Next Generations TV anime. Players will build their own fortress, attack other players' fortresses, and make use of game systems that combine both action and strategy.
Here's a brief overview of the game, via its official website:
Attack Enemy Fortresses – Control characters from Naruto and Boruto and make use of ninjutsu while capturing fortresses stationed with traps and assassins. Defeat the formidable enemies awaiting in its depths and steal their resources.
Defend Your Fortress – Build a fortress and repel enemy invaders trying to steal your resources. Complete work on a fort all your own by setting traps to capture invaders and effectively stationing the ninjas you have developed.
Multiplayer – Use teamwork to overcome formidable enemies in online cooperation multiplayer missions.
Ninja Action – Experience the ninja action only experienced in Naruto and Boruto. Super appealing cut-in animations are also included.
Pre-registration is available now. Players will be rewarded several in-game bonuses depending on the number of pre-registrations achieved:
10,000 pre-registrations – 50 ninja gems
30,000 pre-registrations – 100 ninja gems
50,000 pre-registrations – Boruto Uzumaki
100,000 pre-registations – 200 ninja gems
Naruto x Boruto: Borutage is due out for iOS and Android in Japan as a free-to-play title with micro-transactions in 2017.