Aquaplus has three to four titles in development, one due out around spring 2018 in Japan
We might hear about the spring 2018 title by the end of 2017.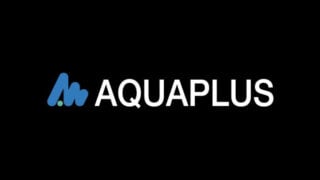 Aquaplus president Naoya Shimokawa took to Twitter today to discuss the company's lineup of upcoming titles following the release of Dungeon Travelers 2-2 for PS Vita in Japan.
According to Shimokawa, there are between three and four titles in development at Aquaplus, with one planned for release around spring 2018. Shimokawa said that Aquaplus should be able to release information about that game by the end of 2017, but apologizes if that doesn't turn out to be the case.
In a tweet, Shimokawa said, "It has just come to my attention, but I guess there are zero announced Aquaplus titles planned for after the release of Dungeon Travelers 2-2… But surely enough, we are moving forward on the development of three to four titles, so please look forward to them. We should be able to announce the title planned for release around next spring before the year ends. My apologies if we can't."
Shimokawa continued, "'A New Utawarerumono Development,' 'Tears to Tiara 3,' 'Dungeon Travelers 3,' 'To Heart 3,' etc.—everyone, thank you for voicing your expectations and support. From this point as well, our staff will work together as one. However, there are many threes, maybe even things such as a Comic Party 3 that skips a second game!? At some sort of other company, such titles exist. (Laughs.)"