Uncharted: The Lost Legacy E3 2017 extended gameplay walkthrough
10 minutes of gameplay.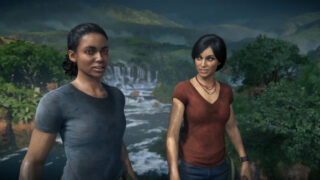 Sony Interactive Entertainment and Naughty Dog has released the extended gameplay walkthrough of Uncharted: The Lost Legacy first shown behind closed doors at E3 2017 last week.
The game follows Chloe Frazer and Nadine Ross, who in order to find an ancient Indian artifact, must venture deep into the Western Ghats mountains, discover the lost cities of the Hoysala Empire, and face a ruthless warmonger named Asav.
Uncharted: The Lost Legacy is due out for PlayStation 4 on August 22 in North America and August 23 in Europe.
Watch the footage below.