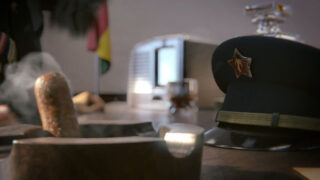 Kalypso Media has released a teaser trailer for an untitled Tropico game due out for PlayStation 4, Xbox One, and PC in 2018.
The teaser trailer, dubbed "Rule Again," features El Presidente of the Tropico series. The trailer description reads, "In times of political turmoil and social unrest, the people are calling out for a visionary leader, one who will steer the fate of their country with foresight and ingenuity. Will you answer that call?"
Watch the teaser trailer below.