E3 2018 set for June 12 to 14
That's a wrap, E3 2017.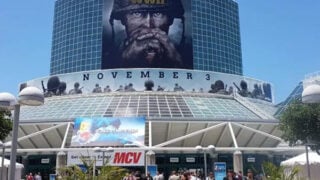 E3 2018 will take place between June 12 and 14, 2018, the Entertainment Software Association announced.
The organization counted 68,400 people in attendance at this year's E3, which is up 18,100 from last year's 50,300 attendees. While E3 was open to the public this year through the purchase of tickets, last year the ESA held a free public event alongside E3 called E3 Live, which itself totaled an additional 20,000 attendees.