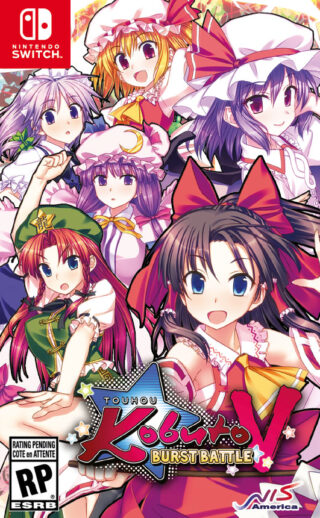 Touhou Kobuto V: Burst Battle will launch for Switch in addition to the previously announced PlayStation 4 and PS Vita versions, publisher NIS America announced.
The Switch version, like the PlayStation 4 version of the game, will be a physical and digital release, while the PS Vita version will be a digital-only release.
To "accommodate launching on the additional platform," Touhou Kobuto V: Burst Battle has been delayed from its previously announced July release date to September 5 in North America and September 8 in Europe.
Here's an overview of the title, via NIS America:
About the Story

Reimu is spending her time at the Hakurei Shrine like any other day until a few people visiting the shrine spoke of rumours that a vampire is joining forces with the yokais to assault human beings. Concerned, Reimu steps up and goes to the Scarlet Devil Mansion to investigate the vampire.

What mysterious figure is behind all of these escalating attacks…?

About the Game

Touhou Kobuto V: Burst Battle is a bullet-hell battle game that takes place in the Touhou universe. Take control of your favorite Touhou characters and join the fray. Featuring ear-tingling beats for each character, you might just find yourself dancing while you play.

Key Features

Return to the World of Touhou – Jump back into the world of Touhou and play as some of your favorite characters.
High-Flying Combat – Take your bullet hell battles to the sky with the ability to fly.
Climb the Rankings – Compete at home with friends, or online against everyone to climb the rankings and become the ultimate Touhou fighter.