Tales of the Rays second teaser trailer
Featuring Yuri Lowell and Luke fon Fabre.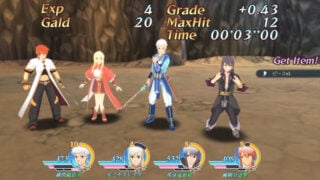 Bandai Namco has released the second teaser trailer for Tales of the Rays, its December-announced Tales RPG for smartphones.
The teaser trailer reveals main characters Ickx Neve (voiced by Natsuki Hanae) and Mileena Weiss (voiced by Haruka Terui), as well as brief glimpses of 3D dungeon and battle gameplay featuring guest characters Yuri Lowell from Tales of Vesperia and Luke fon Fabre from Tales of the Abyss.
A release date is still to be announced.
Watch the trailer below.