Sword Art Online: The Beginning first screenshots
NerveGear uses an Oculus Rift DK2 and Kinect v2.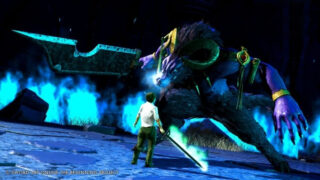 IBM Japan has released the first screenshots of Sword Art Online: The Beginning, its newly announced Sword Art Online virtual reality project.
In addition to the game world, the images show the real-life NerveGear, which is based on the Oculus Rift DK2 and is equipped with sensors that detect the movement of your feet, and uses a Kinect v2.
As previously announced, an alpha test will be held between March 18 and 20 in Tokyo. IBM chose 208 participants at random from an apparent more than 100,000 applicants.
View the screenshots at the gallery.
Thanks, Inside Games.