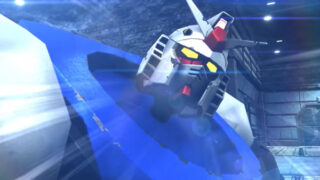 Bandai Namco has released the second official trailer for Gundam Breaker 3.
Gundam Breaker 3 is the latest entry in Bandai Namco's Crafts & Meister-developed Gundam plastic model (Gunpla) fighting game. It is due out for PlayStation 4 and PS Vita in Japan on March 3.
If you missed it, read up on last week's story mode update.
Watch the trailer below.
https://www.youtube.com/watch?v=X8X8NK0DOLc