The Game Awards 2015 set for December 3
To be hosted at the Microsoft Theater in Los Angeles.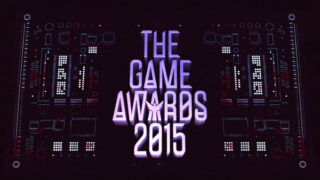 This year's The Game Awards will be held in Los Angeles on December 3 at 6:00 p.m. PT / 9:00 p.m. ET at the Microsoft Theater, host Geoff Keighley announced.
Verizon go90 is one of the event's sponsors. The Game Awards will stream free around the world via go90, YouTube, Twitch, Steam, PlayStation Network, Xbox Live, and TheGameAwards.com. Go90 viewers will see additional exclusive shoulder programming and content before and after the show. Xbox Live, Steam, and PlayStation Network will each offer special Game Awards Sales.
"2015 has been a blockbuster year for gaming, and now, with the help of go90, we are going to take The Game Awards to the next level," said Keighley. "This year we plan to put fans at the center of the show – and give them special opportunities to interact with us by using their gaming consoles, mobile devices and computers."
This year's advisory board for the event includes:
Activision (Eric Hirshberg, CEO)
Electronic Arts (Peter Moore, COO)
Microsoft Xbox (Phil Spencer, Head of Xbox)
Nintendo of America (Reggie Fils-Aime, President)
Sony Computer Entertainment America (Shawn Layden, CEO)
Telltale Games (Steve Allison, SVP Publishing)
Ubisoft (Yves Guillemot, CEO)
Warner Bros. Interactive Entertainment (David Haddad, President)
Tickets will go on sale this Thursday, November 12.
More information is due out in the coming weeks.
Last year's The Game Awards saw a number of new announcements and trailers, including the first gameplay fotoage of The Legend of Zelda for Wii U, the debut trailer for Metal Gear Online, the localization announcement of Bandai Namco's Godzilla game, the announcement of Gone Home developer's Tacoma, and more. Get the full roundup here.
Watch a teaser for The Game Awards 2015 below.
https://www.youtube.com/watch?v=Ay5-bpkbLhQ