Bandai Namco and CyberConnect2 announce 3D RPG New World for smartphones
Vol. 1: Maiden of Silver Tears due out this year.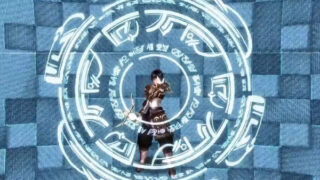 Bandai Namco has announced New World Vol. 1: Maiden of Silver Tears, a free-to-play 3D RPG for iOS and Android developed by CyberConnect2 with character design by Yoshiyuki Sadamoto due out in Japan in 2015.
New World is the first project part of the bigger Project N.U., which emulates the setting and concept of the .hack series while also being a new project built from the ground up. New World isn't the only game part of Project N.U.. Bandai Namco teases to look forward to future updates.
Here's what New World is about, according to the official website:
About

"You've found me."

The main character lives in the recovering town of "Mac Anu" and meets a girl with white-silver eyes in the darkness. The girl's voice awakens a hidden secret in this world—a forbidden power within the main character.

The world is yours, the world has you. This is the new world, in this world, there is another you.
Watch the announcement trailer below.
https://www.youtube.com/watch?v=1uR6OynMWwg