Net High Japanese release date set
Uncover internet lies and reveal the truth.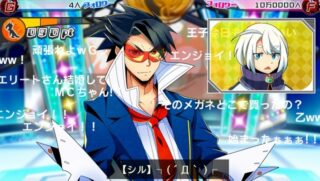 Net High, Marvelous' adventure game about exposing the truth behind internet lies, will launch for PS Vita in Japan on November 26, Marvelous announced.
Additionally, the company announced that Kamen Joshi, a Japanese idol group of masked girls, have been inaugurated as "hyper executive supporters" for the game. In other words, they're making the game's main song, and first-print copies of the game will include a "Net High x Kamen Joshi Executive Supporters Card" and three custom PS Vita themes (Non-Riajuu Version, Riajuu Version, and Net High x Kamen Joshi Version Type A).
Thanks, Famitsu.