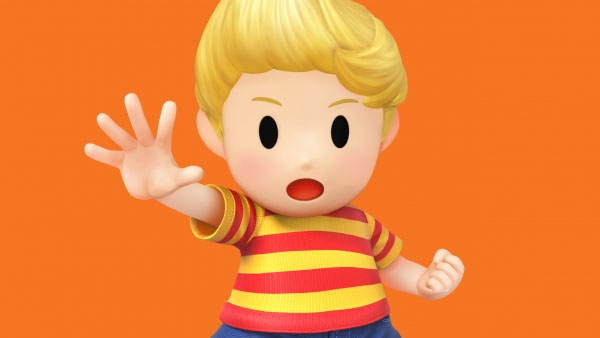 Lucas will launch for Super Smash Bros. for Wii U and for Nintendo 3DS on June 14 at 8:00 a.m. PT / 11:00 p.m. ET, Nintendo announced. The Mother 3 character will cost $3.99 / £3.59 for a single version of the game, or $4.99 / £4.49 for both.
On the same day, Nintendo will also launch Splatoon-themed hat and outfit downloadable content for your Mii Fighter. And the Wii U version will be getting a Miiverse Stage that day, as well.
View a new set of screenshots at the gallery (Wii U, 3DS).