Hyrule Warriors coming to 3DS
3DS version adds playable Tetra and King of Hyrule.
Hyrule Warriors is coming to 3DS. The announcement, initially planned for E3, was leaked via an unlisted YouTube video posted by Koei Tecmo.
The Japanese title of the 3DS version is Zelda Musou: Hyrule All-Stars (the Wii U version is just Zelda Musou). It adds The Legend of Zelda: The Wind Waker's Tetra and King of Hyrule as playable characters.
Both new characters will be playable in the Wii U version via the 3DS game.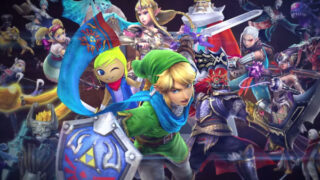 Watch the leaked trailer below. A backup download is available here (or here).