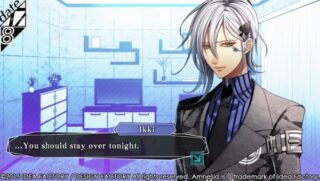 The latest set of Amnesia: Memories screenshots introduce Ikki, one of PS Vita and PC visual novel's five love interests.
Ikki is the "playboy" of the group with "untold depths." He may come off as callous at first, but if you play your cards right, he might soon only have his eyes on the heroine.
If you missed it, previous screenshots have introduced Kent, also one of the game's love interests.
Amnesia: Memories is due out for PS Vita in North America and Europe this August, with a PC release via Steam due soon after. Find more information here.
View today's screenshots at the gallery.