Wattam debut gameplay, screenshots
Two minutes of footage from Keita Takahashi's new game.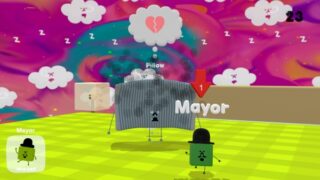 First gameplay footage and screenshots of Wattam have come out of Sony Computer Entertainment and Funomena.
Additionally, GameTrailers has a video up with its pre-E3 impressions of the game.
If you missed it, we got first details on the new title, helmed by Katamari Damacy creator Keita Takahashi and former thatgamecompany producer Robin Hunicke, late last week. Wattam is due out in 2016.
Watch the footage below. View the screenshots at the gallery.