Imageepoch CEO's Twitter account disappears
Still no word from the man himself.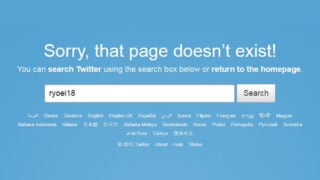 Ryoei Mikage, CEO of Imageepoch, has deleted his @ryoei18 Twitter account.
The vanishing account is the latest in a string of events surrounding Mikage and his company. Last month, we reported the CEO had potentially gone missing, with Idea Factory CEO Yoshiaki Satou taking to Twitter as last resort, as he was unable to get in touch with him by other means.
Both of Imageepoch's websites have also gone down (Imageepoch.co.jp and JRPG.co.jp), and even Hideyuki Mizutani, producer of the upcoming Stella Glow, now works for movie, TV, anime, and game company Ilca, acording to this tweet. He'd previously worked at Imageepoch on a number of titles, including SoniPro, Fate/EXTRA, the Luminous Arc series, Arc Rise Fantasia, and Lux-Pain.
Despite all this, Stella Glow, the company's 3DS strategy RPG, is still slated for release on June 4 in Japan and later this year in North America.
Thanks, Hachima Kikou.