Etrian Odyssey 2 Untold U.S. release date set
North American release due out this August.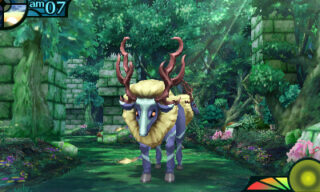 Etrian Odyssey 2 Untold: The Fafnir Knight will launch for 3DS in North America on August 4, Atlus announced.
As previously announced, pre-orders and first-print copies of the game include a collectible box, official art book, and soundtrack.
A European release date of February 12 was announced earlier this week.
The dungeon RPG features a standalone Story Mode, which follows a group of fixed characters who must adventure through the forest and Ginnungagap ruins, as well as a Classic Mode, where players can put together their own party from 13 classes.
Atlus also released a new trailer introducing the game's cooking feature. Watch that below.