10 minutes of God of War III Remastered gameplay
Pre-orders include dynamic theme, God of War I and II rentals.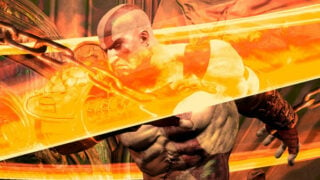 Sony Computer Entertainment has released a 10-minute gameplay video of God of War III Remastered, showcasing the game running at 1080p, 60 frames per second on PlayStation 4.
Additionally, Sony announced that PlayStation Network pre-orders for the game will include a "God of War – Fall of Olympus" dynamic theme, which you'll be able to download on May 26, as well as free 90-day rentals for God of War and God of War II through PlayStation Now.
God of War III Remastered is due out for PlayStation 4 on July 14 in North America and July 17 in Europe.
View a new set of screenshots at the gallery.