Rise of Mana producers tease "various preparations" for series' 25th anniversary
Seiken Densetsu 5 on the way for consoles?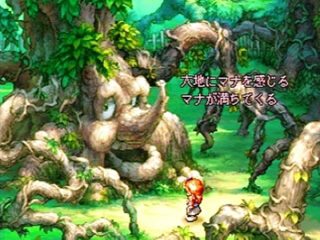 Rise of Mana producer Masaru Oyamada and PS Vita version producer Yusuke Suda teased plans for the Seiken Densetsu series' (or the Mana series) 25th anniversary in a new interview with Famitsu.
Get the quotes below.
—Finally, do you have any comment for fans who have been waiting for the PS Vita release [of Rise of Mana]?

Yusuke Suda: Next year, Seien Densetsu is celebrating its 25th anniversary, so from here we are planning a re-launch of the brand. Rise of Mana has become the leading commander of this attack. Depending on how it goes, things may change, but for now we want to hype it up as much as we can. After that, Oyamada will create the next generation of Seiken Densetsu, so I'll pass the baton in good form (laughs).

—It was a great pass (laughs).

Masaru Oyamada: Well, there's not much that I can say at this point (laughs). First, by making Rise of Mana free-to-play, we're hoping to get a lot more people to play, both people who played the previous games, and people who have never touched them. Since it's free-to-play, I want people to try it. Regarding the Seiken Densetsu series, since next year is the 25th anniversary, naturally various preparations are underway. When the time comes, we'll release information, so please look forward to it.
It should be noted that in a June 2014 interview with Oyamada, the producer said that he wants to release a "Seiken Densetsu 5" in two years, and that he feels "users want it on a home console." This would line up directly with the series' 25th anniversary next year.
The PS Vita version of Rise of Mana will launch in Japan this spring.
Thanks, Games Talk.