Former Telltale devs announce supernatural teen thriller Oxenfree
Open a ghostly rift in new indie adventure game.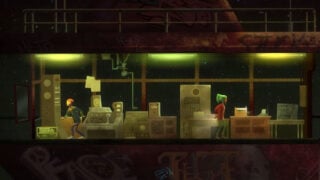 Night School Studio, an independent developer established in 2014 by former Telltale Games and Disney staff, has announced Oxenfree, a supernatural teen thriller adventure game about a group of friends who unwittingly open a ghostly rift.
The game follows Alex, a teenage girl who brings her new step-brother Jonas to an overnight party gone wrong off the coast of their hometown.
Release is planned for 2015, with platforms to be announced.
Watch the reveal trailer below. Visit the game's website here.