Drawn to Death screenshots
First look at the PS4 arena shooter since December.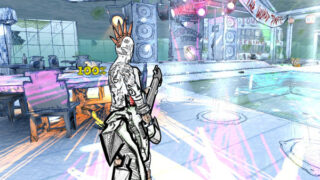 The Bartlet Jones Supernatural Detective Agency co-founder David Jaffe has took to Twitter to share three new screenshots of Drawn to Death, the studio's upcoming PlayStation 4 arena shooter in collaboration with SCE San Diego Studio.
The game, which features a hand-drawn art style, was first announced at PlayStation Experience last December. It promises multiplayer action, advanced environment movement, and strategic gameplay.
View the screenshots at the gallery.