Persona 4: Dancing All Night 'Protagonist' trailer
Yu Narukami is genius.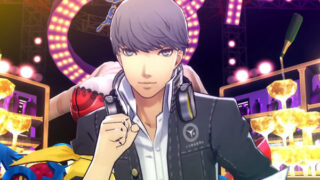 Following Rise Kujikawa's trailer last week, this week's Persona 4: Dancing All Night trailer introduces the protagonist of Persona 4, otherwise known as Yu Narukami.
After solving the incident in Yasoinaba, Yu returned to the city and continued his everyday life. He returns to the same city that Rise returns to resume her idol work, and reunites with her when she asks for help. Meanwhile, another incident occurs and the Investigation Team is once again tasked with solving it.
Watch the trailer below. A bunch of new screenshots are also available over at Famitsu. The game is due out for PS Vita on June 25 in Japan.
Japanese
With English Subtitles