Tales of Zestiria clips introduce Lunarre, Symonne, Sergei, dungeon, and attachments
Latest footage from this morning's Developer Broadcast.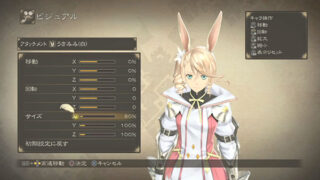 Bandai Namco debuted the latest footage of Tales of Zestiria during its latest Niconico Developer Broadcast this morning.
The clips introduce new characters Lunarre and Symonne, as well as Sergei, a trial dungeon, and character attachments.
Watch the footage below. The game is due out for PlayStation 3 on January 22 in Japan.
Character: Lunarre
Character: Symonne
Character: Sergei
System: Normin
Location: Trial Ruins
System: Attachments
Thanks, Games Talk.