Luminous Arc Infinity announced for PS Vita
Marvelous announces new title in Fantasy RPG series.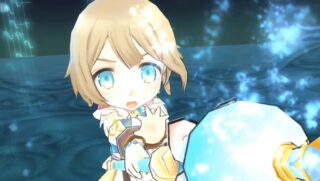 A new Luminous Arc game is coming to PS Vita, Marvelous announced during Sony Computer Entertainment Japan Asia's press conference this morning.
Yoshifumi Hashimoto is producing the title. Songs will be an important part of the game.
Watch the announcement trailer below. View the first screenshots at the gallery.
https://www.youtube.com/watch?v=V1PZ_oBdzOs