Bravely Second adds new Wizard class
Enhance your spells with new "Modifiers."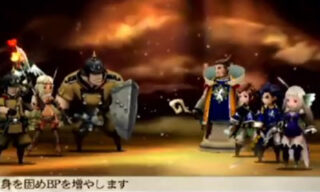 Square Enix revealed a new "Wizard" job class for Bravely Second during a Tokyo Game Show live stream today.
The Wizard class makes use of Elemental Magic and "Modifiers." Using said Modifiers, a Wizard can add special effects to spells, including expanding the range of a spell to strike more than one enemy, or causing a spell to be cast at the start of the turn. Each Modifier costs one BP to use.
If you're at the Tokyo Game Show this week, you can test out the Wizard class for yourself at the Square Enix booth.
Watch some new footage below. The game is due out for 3DS this winter in Japan.