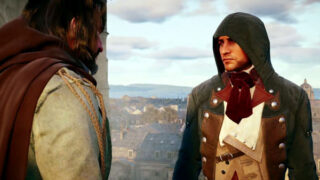 Ubisoft released a new single-player commented walkthrough of Assassin's Creed: Unity at Gamescom.
The 11-minute video, narrated by creative director Alex Amancio, follows a full single-player assassination mission from start to finish, providing viewers a look at the new parkour system, updated stealth, and city of Paris.
Watch the footage below. The game is due out for PlayStation 4, Xbox One, and PC on October 28.