Murdered: Soul Suspect developer closes doors
Redmond-based Airtight Games shuts shop.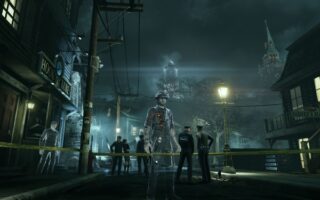 Murdered: Soul Suspect developer Airtight Games has closed its doors less than one month after shipping the Square Enix-published murder mystery game.
A sign outside the company's Redmond headquarters says the company is closing its doors, and is selling the 15,000 square foot office space, as well as all of its equipment at heavy discounts, GeekWire reports.
Outside of Murdered, the company, which was founded in 2004, also shipped a handful of other games including Dark Void, Quantum Conundrum, and Soul Fjord.