Nippon Ichi teases new title in New Year's card
Three characters confirmed as associated with "new title."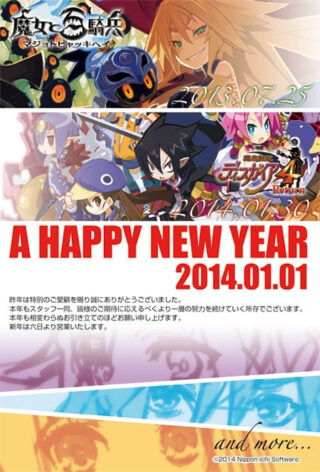 Nippon Ichi Software's 2014 New Year's greeting card is teasing a new title from the Disgaea developer.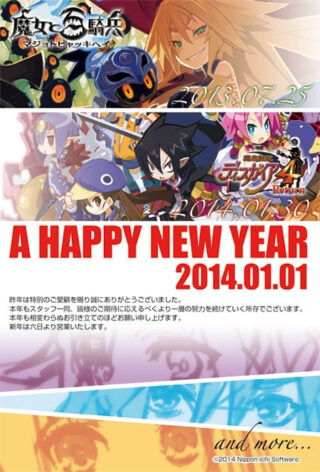 While highlighting its 2013 release The Witch and the Hundred Knight, and its January 30-due Disgaea 4: Return, the greeting card also shows artwork for a new, yet to be announced title.
Nippon Ichi confirmed the artwork shows three characters associated with a "new title."