Super Mario 3D World screenshots
Mario, Luigi, Peach, and Toad go super-sized.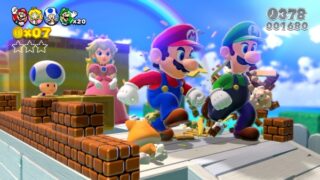 Nintendo has released new screenshots and artwork of Super Mario 3D World.
Due out on Wii U in North America on November 22 and Europe on November 29, the four-player multiplayer game follows Mario, Luigi, Princess Peach, and Toad through the Sprixie Kingdom in search of the fairy-like Sprixie creature captured by Bowser.
View the screenshots at the gallery.