Shuhei Yoshida details new PlayStation smartphone app
Send messages, buy games from the PlayStation Store, and more.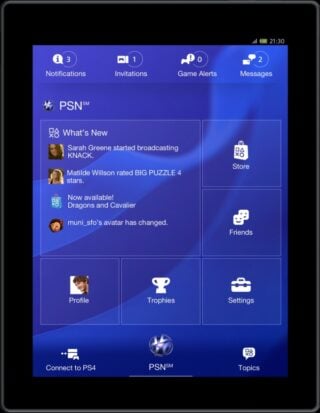 Sony Worldwide Studios boss Shuhei Yoshida has detailed the new PlayStation App coming to smartphones on the PlayStation Blog.
According to Yoshida, the application will be free to download on iOS and Android devices and allow users to connect to their PlayStation profile, send messages (even voice messages) to friends, and so on.
"A friend on PS4 can also send out an invitation for a multiplayer game, which you can then check on the App," Yoshida said, "and you can also purchase PS4 games from PlayStation Store. Your game will immediately start downloading while you're away."
The app will also offer second screen gameplay features for titles that support the functionality. For example, The Playroom interacts with the app in that you can draw pictures on your smartphone and then 'push' them to the TV.
"There are many big publishers creating their own apps for their games, like Watch Dogs or Battlefield, and that's great," Yoshida added.
"But smaller developers can use PlayStation App to connect to PS4 and load an application, like drawing software for example, so that you don't have to download and install a specific app on your smartphone. It's open to all PS4 developers to use."
Sony promises a more in-depth look at the PlayStation App closer to launch. For now, view a few new screenshots of the interface at the gallery.