Danganronpa: Another Episode announced for PS Vita
"And also... 3," teases action-adventure game trailer.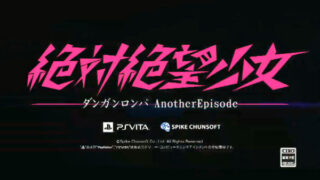 Spike Chunsoft announced Zettai Zetsubou Shoujo Danganronpa: Another Episode for PS Vita during SCEJA Press Conference 2013 in Japan today.
Different from previous entries in the Danganronpa series, this one appears to be an action–adventure game with a third-person viewpoint.
A gameplay trailer shown during the event ended with the phrase "and also… 3," suggesting a sequel to Super Danganronpa 2 is also in development. Watch it below.