Tokyo Game Show 2013 reaches record number of exhibitors
CESA introducing new sections to this year's show.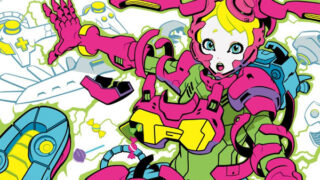 This year's Tokyo Game Show will see a record number of 342 companies exhibiting (153 of which are from overseas), the Computer Entertainment Supplier's Association announced.
The number far exceeds last year's 209 exhibitors (83 of which were from overseas).
This year's show will feature new sections, including the "Cloud Gaming Corner," "Shoujo Game Corner," "Indie Game Corner," "Smartphone Accessory Collection," "Cosplay Corner," and "Business Startup Corner," in which a total of 69 companies will participate.
What's more is this year there are plans to exhibit titles for PlayStation 4 and Xbox One, which will go on sale in November. Expect to see a large number of titles for smartphones to be exhibited, as well.
Thanks, Famitsu.