Thomas Was Alone creator announces Volume
Metal Gear meets Minecraft in new stealth game.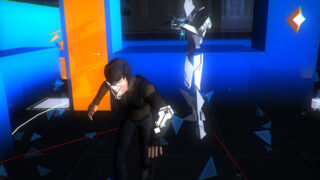 Thomas Was Alone creator Mike Bithell has unveiled his second project.
Volume, as it's called, is a stealth game described as Metal Gear meets Minecraft, and has been in development for the past seven months. It is scheduled for a 2014 release on unannounced platforms.
The object of the game is to steal items while avoiding guards. The game will have "hundreds" of environments, which players will be able to remix, add to, and expand upon using a set of in-game tools.
More details on Volume are expected to be announced at Eurogamer Expo next month, with story and character details to follow at GameCity in October.
View the debut trailer below. See the first screenshots at the gallery.
Thanks, Eurogamer.