Gust announces Chronos Materia for PS Vita
New RPG coming to Japan on September 26.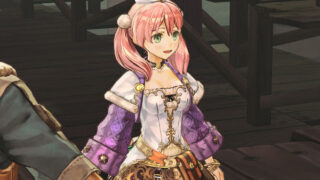 Atelier Escha & Logy devleoper Gust is making a new RPG for PS Vita called Chronos Materia, this week's Dengeki PlayStation reveals.
The game is an RPG depicting the adventure of girls whisked off to a world with no humans or civilization.
It will launch in Japan on September 26 for 6,090 yen. Character design is being handled by Non (not sure who that is).
Thanks, Game Nyarth.