Browse the Ouya marketplace on your PC
113 games now available on Boxer8's indie console.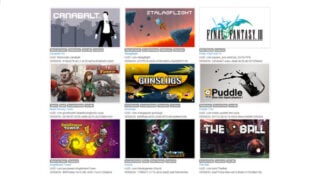 A group of Ouya developers have created an unofficial online web store (link removed, is now showing inappropriate content–try this instead) that mirrors the content found in the console's online marketplace.
The web store, still in development, is automatically updated every 15 minutes with new content, if added. It wasn't set to launch for "a few months," according to the developer, but the development site was noticed early.
Currently, the store boasts 113 games, including Final Fantasy III, Stalagflight, Gunslugs, The Ball, Deep Dungeons of Doom, and more.
Thanks, Ouya Forum.