Ouya begins shipping to Kickstarter backers
104 games now available. Public launch set for June 4.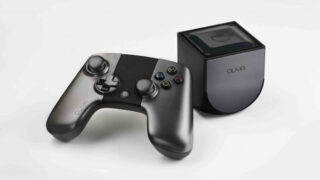 Ouya, the little Android game box that could, has begun shipping to Kickstarter backers. And on June 4, the system will see an official launch at retailers like GameStop, Amazon, Best Buy, and Target. Until then, what Kickstarter backers are receiving is described as an "exclusive preview period" for the console.
"We'll continue to add features, refine the user interface, and keep building the software as we head toward our retail launch — now announced for June 4," said Ouya founder Julie Uhrman in a blog post.
As of March 28, 104 games were published on the Ouya marketplace, including Final Fantasy III, Wizorb, Saturday Morning RPG, Knightmare Tower, Giana Sisters, Canabalt, and others. Entertainment applications like XBMC, Flixster, and Twitch are also available.
"And developers are releasing new games for Ouya everyday," added Uhrman. "Eight thousand developers have created developer accounts with us so far."
Gameplay and OS footage can be seen below. Find images of the final system and OS at the gallery. OuyaForum.com has compiled a list of currently available games.
Gameplay Broll
Best Boxing Turbo, Starbound, Puddle, Wizorb, The Ball, Fist of Awesome, Saturday Morning RPG, Mercenary Kings, The Pinball Arcade, Final Fantasy III, and Fez.
OS Walkthrough
Video courtesy of OuyaForum.com