Ouya to launch at retail in June
Get it at Amazon, Best Buy, GameStop, or Target.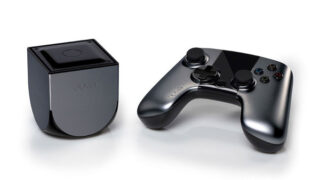 While Kickstarter backers are getting their Ouya systems next month, and Ouya.tv pre-orders shipping in April, the crowd-sourced indie game box won't see a public release at retailers until June.
But when it does launch in shops, you'll be able to purchase the system from retailers like Amazon, Best Buy, GameStop, and Target, as well as Ouya's own website.
The console pack, which includes the system, controller, controller batteries, power adaptor, and an HDMI cable, will cost $99.99. An extra controller will cost $49.99.
Thanks, Ouya.