Pokemon X and Y to boost franchise to over 700 Pokemon
3D Pokemon game to utilize 3DS to its maximum abilities.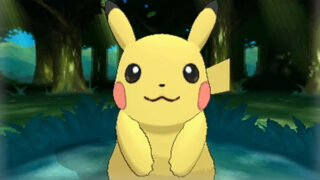 Following this morning's announcement, a few additional details on Pokemon X and Pokemon Y have come out of the Japanese media.
Here are some choice tidbits from Pokemon Company president Tsunekazu Ishihara in a note attached to this morning's Japanese press release.
In addition to existing Pokemon, there will be a large number of completely new Pokemon. The additions will bring the total number of Pokemon in the franchise from the current 649 to over 700.
Because of Pokemon X and Y, the Pokemon anime, movies, card game, and merchandise will "break into a new dimension."
People around the world will be able to simultaneously experience "Real Play." (I'm assuming this is referring to the game's global October release.)
The game will utilize the 3DS to its maximum abilities to leverage its overwhelmingly beautiful presentation.
The game uses an innovative communication system that makes it feel as if you are playing with other players around the world.
The bonds between players and Pokemon will deepen, and Pokemon will become stronger with the new battle structure.
Everyone will enjoy the game's scenario and music.
Thanks, Game Jouhou.